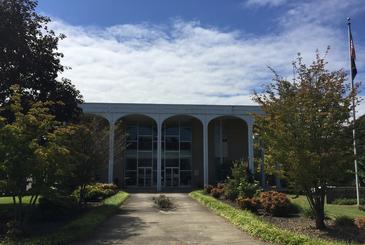 JEFF LANGLEY
DISTRICT ATTORNEY
48 RIVER STREET, SUITE A
HIAWASSEE, GA 30546
TELEPHONE: 706-896-6489 or 706-439-6027
FAX: 706-896-5384
Admin. Asst: Pam Schutzenhoffer
Office Located: 1st Floor, Courthouse, Hiawassee, GA
Office Hours: Mon – Fri: 8:30 am – 4:30 pm

(Hours may vary during the holidays, please refer to the Holiday Closing Schedule)

The Enotah District Attorney's Office is a subdivision of the State of Georgia tasked with the prosecution of state crimes within a four county circuit in Northeast Georgia, including Towns, Union, White and Lumpkin Counties.

Nearly 2,000 criminal cases are referred to the District Attorney's office for prosecution each year by more than 20 law enforcement agencies, including but not limited to, the four county sheriff's departments, the city police of Hiawassee, Blairsville, Helen and Cleveland, Georgia State Patrol, Department of Natural Resources, and the GBI.

To facilitate the prosecution of these cases, the District Attorney's Office attends and advises the meetings of the Grand Jury in each county, advises and assists law enforcement in the investigation and preparation of cases, and provides regular training to members of law enforcement. The office prepares accusations and indictments, making decisions about how each case is charged and provides the defense with information on each matter as required by law.

The Assistant District Attorneys attend each preliminary, bond and motion and pre-trial hearing. The office makes a sentencing recommendation on each case and regularly seeks restitution on behalf of victims.

The District Attorney's office is staffed with a victim-witness assistance person that works with each victim's need for guidance and assistance through the legal process. The District Attorney's office also staffs the Drug and Mental Health Accountability Court programs.

The office is led by District Attorney Jeff Langley, a career prosecutor with 29 years of legal experience and 17 years with the Enotah District Attorney's office. He was elected District Attorney in 2010. The staff of ten attorneys and nine support staff work hard to serve the people of North Georgia.

Any questions or request for assistance for Towns County should be directed to 706-896-6489 or to 706-439-6027.